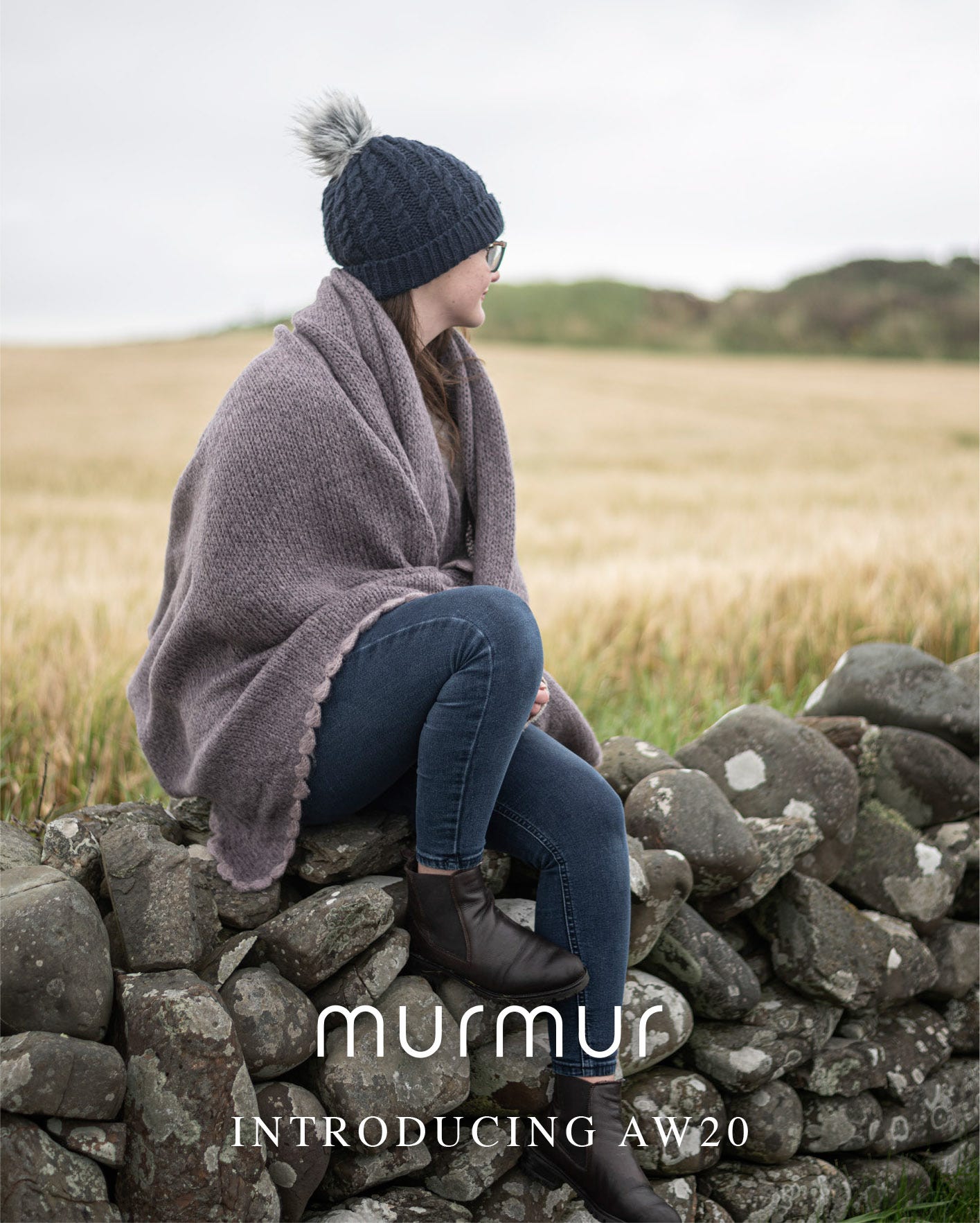 Designed in Ireland. Inspired by Nature.

This world moves fast. But, you can choose to stop. In Ireland, we embrace slowness, subtlety and the senses; we listen, feel and touch the land around us. Take the muted simplicity, order and honesty of the Murmur design collection. And create your own quiet harmony.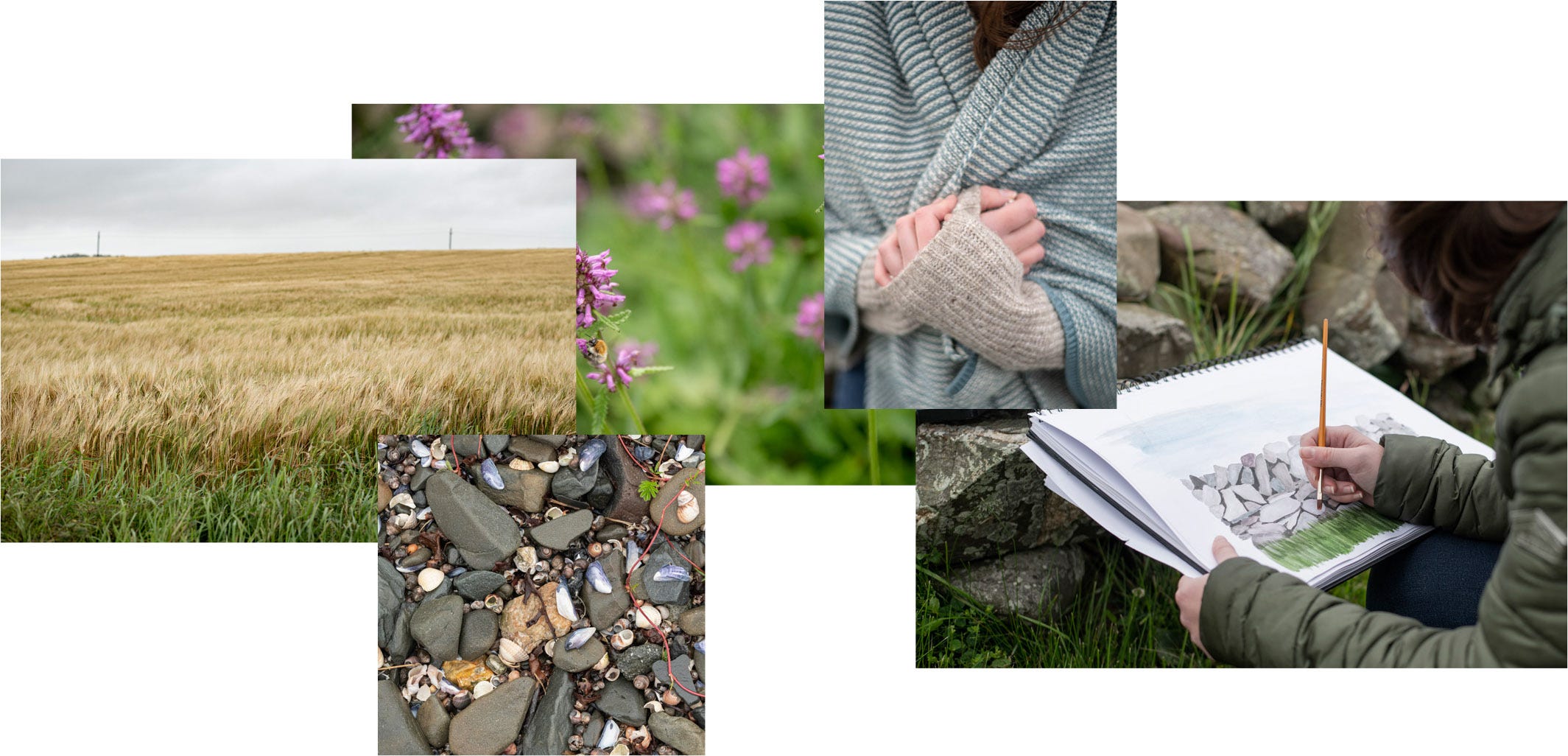 Inspired by the beautiful Irish landscape, Murmur AW20 is a soft feminine collection, composed of subtle pattern and colours considered to unite with the natural world around us. Crafted from natural organic textures with subtle embroidery detailing. The soft patterns and soothing colour hues create an ambience that is both calm and inviting.

Creating the beautiful, comes from exploring and discovering. The creative team behind Murmur embarked on an inspiration trip along Strangford lough on the eastern side of Northern Ireland. Collecting, collating, painting and curating, exploring the wild rocky headlands and sheltered beaches, to the traditional stone build dwellings, mixed woodlands, wildlife and wildflowers. The journey along the rugged coastline guiding discovery and inspiration.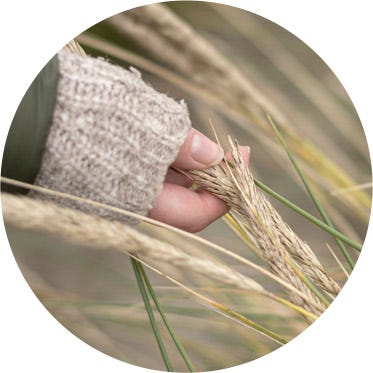 LINEN
Colour influenced by the flax and marram grasses found along the rugged rocky headlands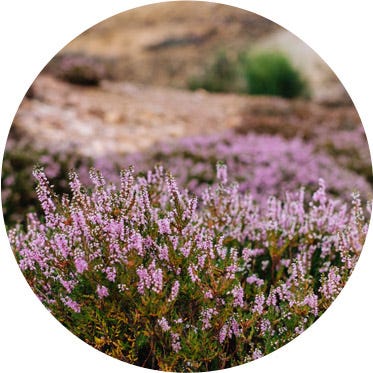 HEATHER
Colour inspired by the abundance of soft heather found throughout the meandering walkways

CLOUD GREY
Colour captured from the cloudy Irish skies over the peninsula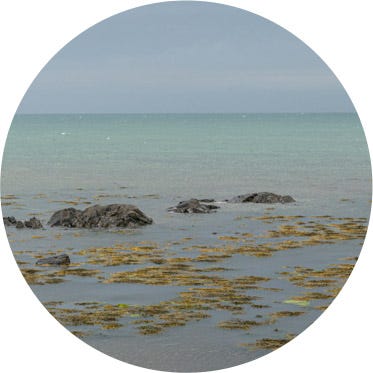 LOUGH GREEN
Colour inspiration captured from the calm open waters of Strangford Lough
A subtle floral bud pattern complimented by the soft colouration of gentle lough green. The Edie design captured inspiration from the calm open waters of Strangford Lough and the surrounding wildflower meadows. Delicate and calming this nature inspired collection is made with conscious. Created from 200tc organic cotton, naturally grown and sustainably sourced, for an environmentally friendly bedding collection that's peaceful and inviting.

Small floral bud pattern (main) small arrow pattern (reverse), 200TC Organic Cotton Percale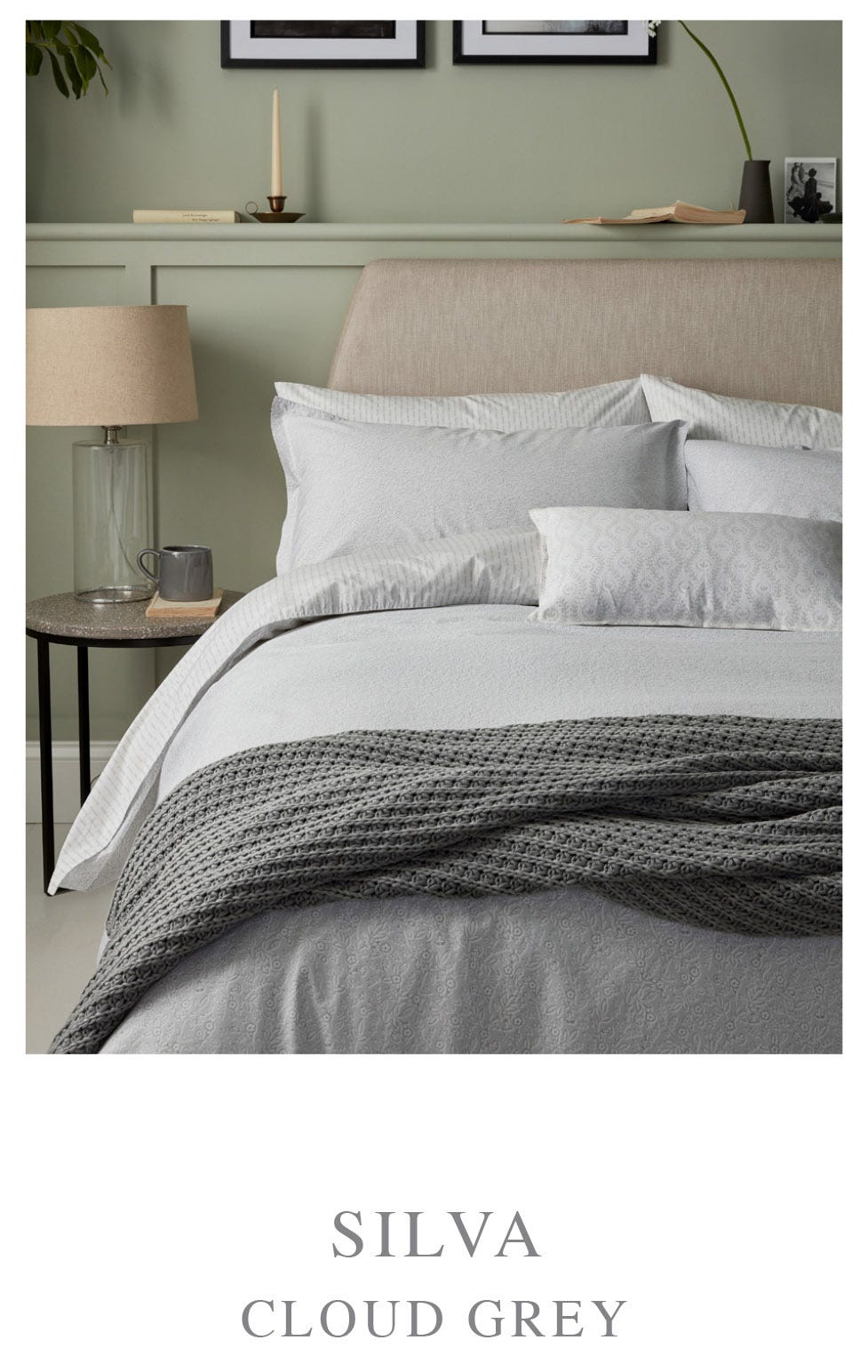 A beautifully understated all-over floral print in contemporary soft grey with a subtle small-scale vertical striped reverse. The cloud grey colour palette has been inspired by cloudy Irish skies.

Floral pattern (main) small stripe (reverse) 200TC Organic Cotton Percale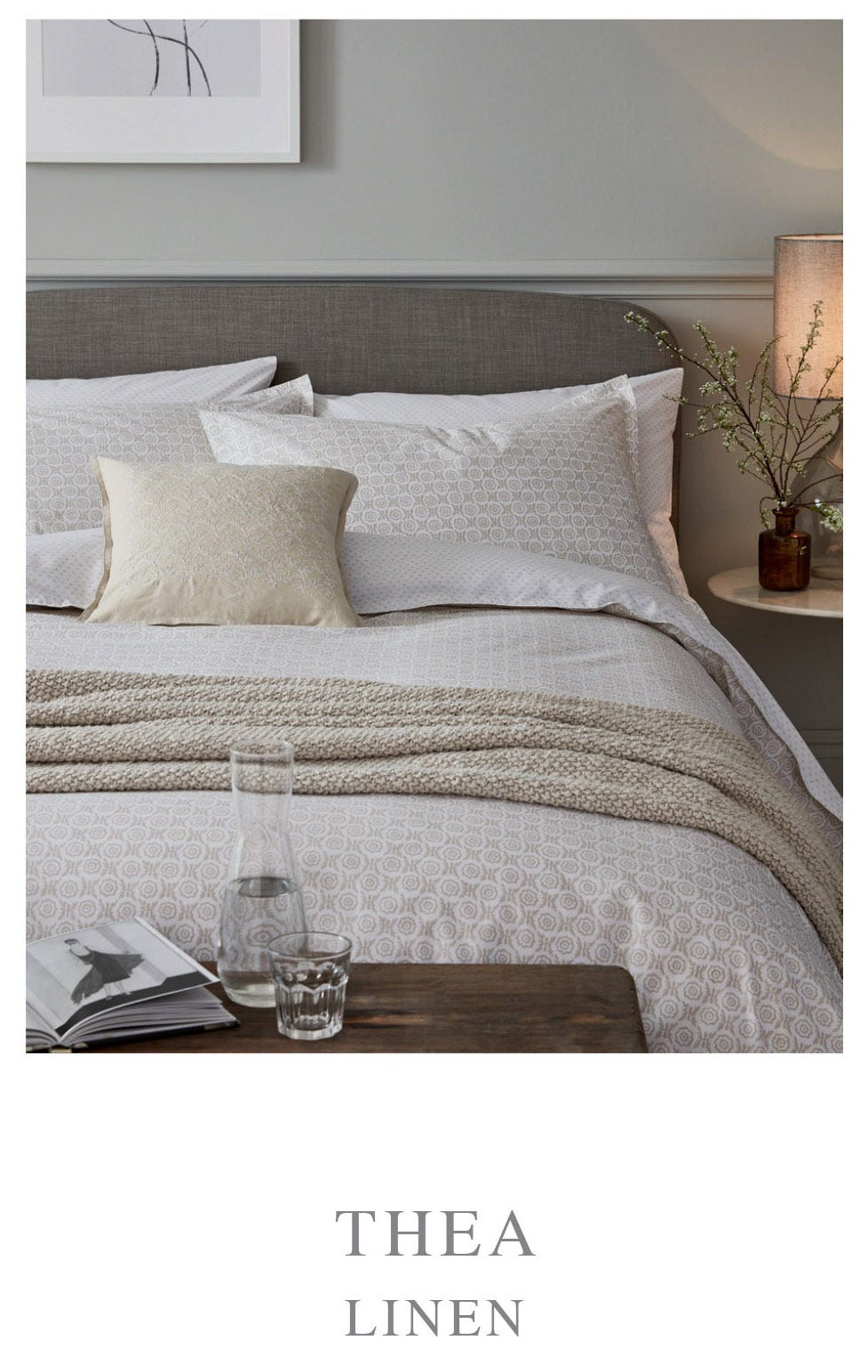 This calming all over small scale floral print in a contemporary linen colourway brings an understated feel to your bedroom. A coordinating small oval shape pattern on the duvets reverse and fitted sheet bring tonal harmony to the collection. The linen colour way inspired by Irelands abundance of flax and grasses along its rugged headlands.

Small floral pattern (main) small dot (reverse) 200TC Organic Cotton Percale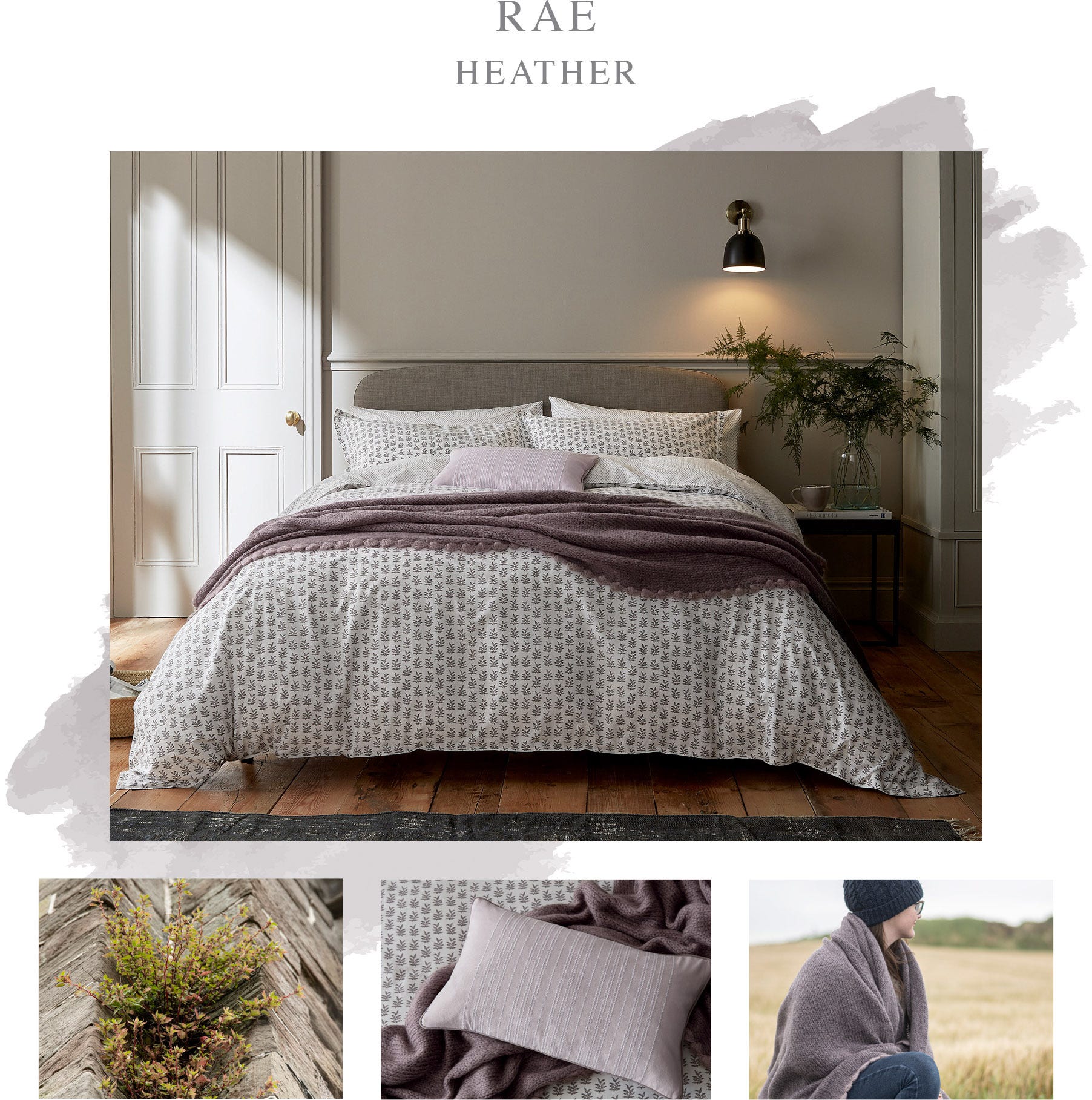 In an Irish heather inspired colourway this subtle stem print design is feminine and elegant. The small leaf pattern on the reverse adds a further nod to nature. Delicate and calming this nature inspired collection is made with conscious. Created from 200tc organic cotton, naturally grown and sustainably sourced, for an environmentally friendly bedding collection that's peaceful and inviting.

Stem pattern (main) small leaf pattern (reverse), 200TC Organic Cotton Percale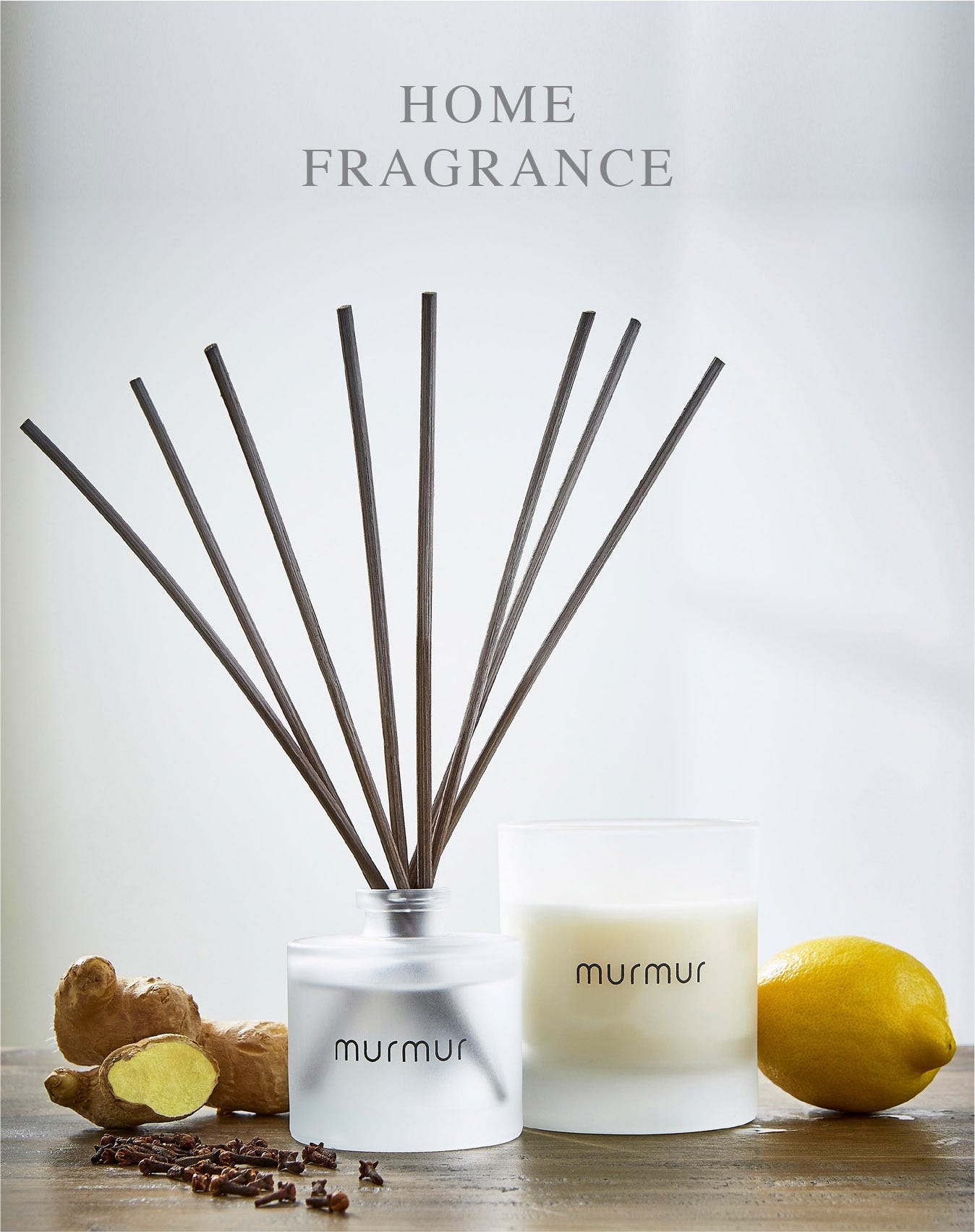 A home fragrance collection inspired by the invigorating scents experienced from travels around Ireland. The uplifting aroma of Ireland's fresh, sprawling meadowlands to the crisp, clean, invigorating scents of the Irish shoreland. 100% natural wax candles, hand-poured in the U.K
WOODLAND

Uplift the senses with a fragrance that captivates the scented joy of a fresh walk in Irish woodland. Breathe in the energizing tang of zesty orange blended with the floral ambience of rose and ylang-ylang all settled on a woody base of patchouli with a hint of soothing vanilla
COAST

Escape to the shore, with this crisp and invigorating scent brimming with a balance of fresh fig, fig leaf and relaxing jasmine on a base of amber and cedarwood. A touch of sandalwood moss adds a restful earthy hint
MEADOW

Soothe the mind with a spirited aroma inspired by Ireland's rich meadowlands. Calm and uplifting, merging notes of ginger and lemon with clove and fragrant vetiver, all blending seamlessly to exude a fresh light scent